Your home's deck is the hub of your backyard or other outdoor areas. You use it to relax in the sun or to host barbecues for friends and family. However, your deck is also subject to outside elements which can cause wooden decks to look worn out and faded, or even to become damaged it beyond repair.
You might be tempted to tear the whole thing down. But don't do that. Call us here at Firchau Construction CWC Inc. instead. We don't just design and build decks from scratch, we can also transform your existing deck and give it new life. We are dedicated to restoring and repairing damaged decks here in Glen Ellyn, Clarendon Hills, Elmhurst, Hinsdale, and Wheaton, IL.
Common Deck Repair Problems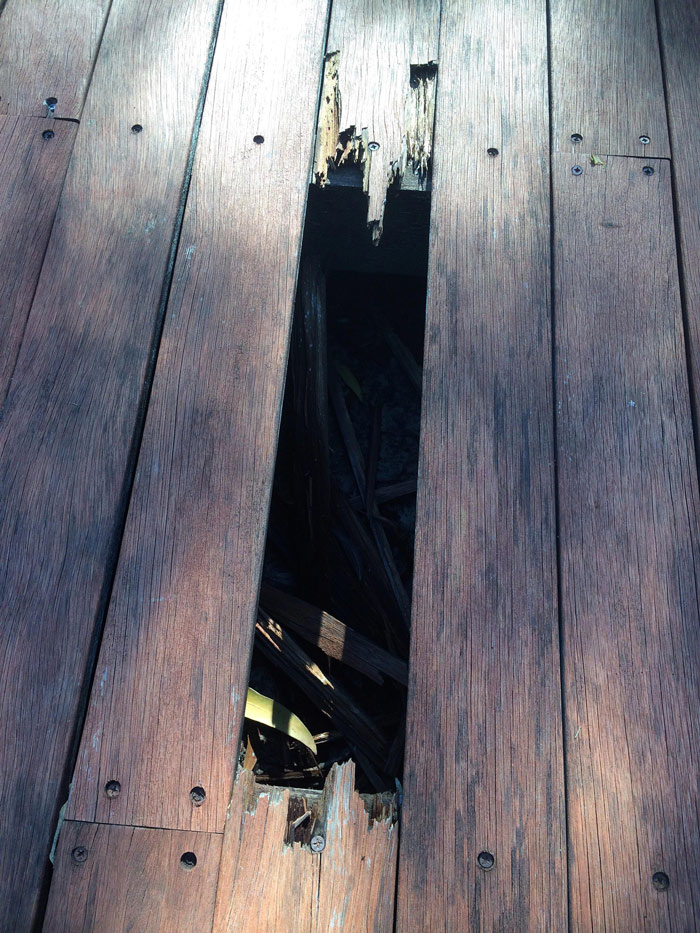 Loose or splintering boards
Moisture damage
Rotten wood
Termite damage
Cracked or faded stain
Damage to underlying structure
At Firchau Construction CWC Inc., we only use the highest quality, eco-friendly materials. We're certified Trex decking installers. Our passion is to restore or rebuild your damaged wooden deck with more durable, long lasting and low maintenance Trex decking. Trex decking is weather and parasite-resistant. It won't crack or splinter and it never requires staining or painting. It's made from recycled materials, including old plastic, so it's eco-friendly too.
No matter what your deck remodeling needs are, at Firchau Construction CWC Inc., we can handle it. Let us help solve your deck repair problems. Call us today to set up a consultation and learn more about our deck restoration, repair, and construction services, along with remodeling work.