Firchau Specialties
Here at Firchau Construction CWC Inc., our goal is to help you add a little more beauty to your home. We want to make your design dreams come to life with our interior and exterior remodeling services. Our hard work and dedication have garnered our company a superior rating with the Better Business Bureau of Chicago and Northern Illinois.
High-end home renovations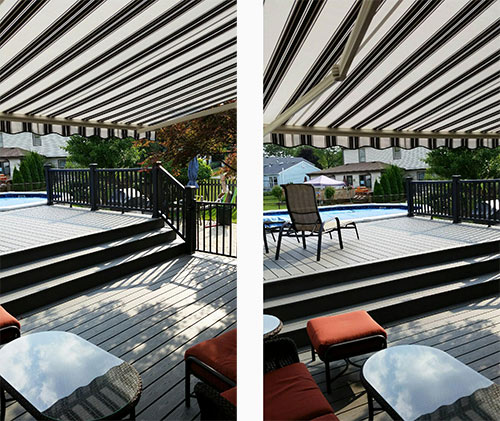 If you're looking for a lavish kitchen remodeling in Glen Ellyn, IL, we offer an unparalleled depth of experience and expertise, which translates into a renovated space that exceeds your every expectation. Do you want extra cabinets? An island in the middle of the kitchen? Granite countertops? Let us be the kitchen renovation contractor in Glen Ellyn, IL you call for all of these features and more!
No matter what home renovations in Glen Ellyn, IL you're looking for, Firchau Construction CWC, Inc. has you covered. Our remodeling contractors execute some of the best renovations you'll ever set your eyes on. Our work is truly transformative.
Decking and pergolas
If you're looking for Trex decking in Glen Ellyn, Firchau Construction CWC Inc. is your go-to service. The fact that we offer Trex deck installation proves that we only do the best work, with the best materials for our customers, especially for patio installation in Glen Ellyn, IL.
Trex is the world's number one decking brand; it's low-maintenance and eco-friendly. Doing business with us always guarantees the most efficient and environmentally-friendly work will get done.
We also offer you the best deal on pergola installation in Glen Ellyn, IL. Our pergola contractors can give your backyard, garden or patio that something extra to make your home stand out. Let us turn your landscape into an oasis of tranquility and beauty! Whatever you envision for your home, we bring that vision to life.
Additional Services
Carpentry
Contractor services
Historic, custom and high-end home renovation
Residential and commercial renovations
If there is anything we can do to make your renovation process a little easier, call us today at 630-858-4445 for your free estimate.